Don't Give in to Giving Up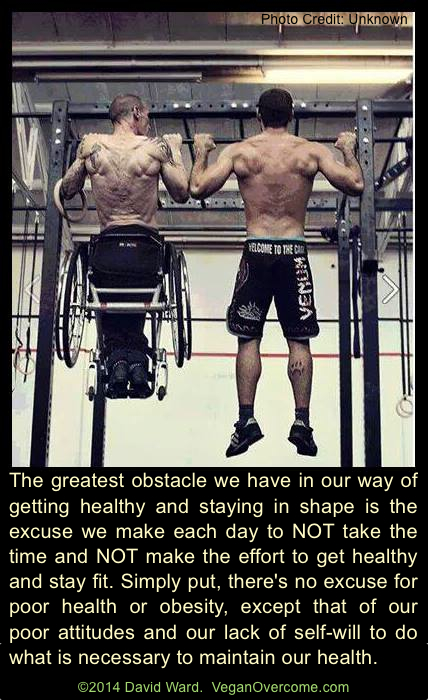 Each year about this time I do an assessment of my health and fitness, and ask myself if I am remaining true to my core values to remain healthy, live actively, and keep myself focused on the living my life with purpose. The start to this new year has been no different.
A little back story and true confession: After being the recipient of injuries at the hands of other people driving and texting over the last few years, there were times that I just wanted to give in to the mentality that most people give in to about using my age and the reality of being in a few accidents that have been a long and painful road to recovery as justification to take it easy and not be as driven to be healthy, fit, and active as I have historically been.
I almost bought into the lie that because I was dealing with so much pain and the healing process was taking so long, that I could justify the failure mentality that many people get as they hit middle age – even pre-middle age.
This encouragement is for you who have toyed with the idea of giving into complacency as it concerns your health and overall fitness.
DO NOT GIVE IN TO THE LIE that it is acceptable to eat unhealthy, be fat, and not exercise.
DO NOT MAKE UNWISE CHOICES to live a life that will lead to premature aging, heart attacks, stroke, disease, and all forms of preventable illnesses.
DO NOT GIVE UP on making a daily choice to live life to its fullness in every way, starting with your health and fitness.
The reward for this is great! You will be glad you didn't give up. I know I am!
Don't Give in to Giving Up

,