Genetically Engineered Organic Baby Food?
Genetically engineered organic baby food?  What is wrong with this picture.  It's an oxymoron at best. The whole idea of organic is to have a pure and undefiled source of nutrition, yet there is a company manufacturing genetically engineered organic baby food.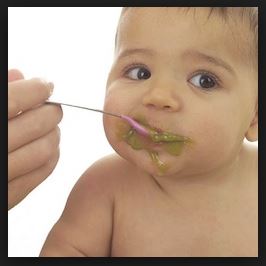 After more than 10,000 individuals complained to Congress in recent months, finally someone woke up to listen. Congressman Sam Farr (D-CA), who is the chair of the Organic Caucus – most likely afraid of the backlash that will come to his political career for turning a deaf ear to the whole issue of GMOs (Genetically Modified Organisms, AKA mutant life) being used in baby foods – started to investigate the thousands of claims that the Martek Biosciences Life's DHA and Life's ARA that have been found in many certified organic baby foods, dairy products and infant formulas are in fact GMOs. This is what has been learned so far:
The National Organic Standards Board has approved a strain of non-GMO DHA-producing algae
The DHA approved by the NOSB is NOT the kind used in infant formula and baby cereals, but rather genetically modified organism DHA
Other strains of DHA-producing algae are genetically modified and present a real and present danger to children exposed to them
From this investigation, it seems that the DHA that is currently used in certified organic infant formula and baby cereals is from the strain of DHA-producing algae that has been genetically engineered. Political Director Alexis Baden-Mayer of the Organic Consumers Association has made a request to Rep. Farr and the USDA for more information, but as always big business is causing things to move along as a slug's pace while the potentially guilty parties that have infected the baby food supply can cover their tracks.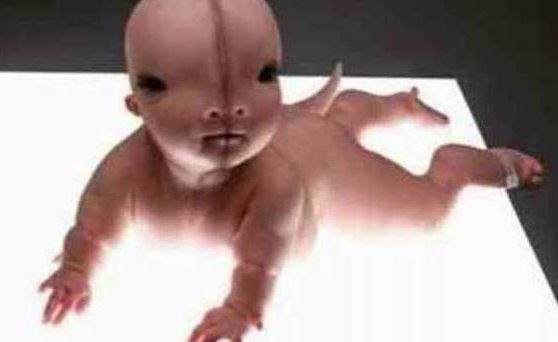 Call me a fanatic if you want, but when you start messing with baby foods that are genetically modified and in doing so, have a great potential to affect on the DNA/chromosomes of  our children, I just find it fundamentally wrong to deceive the masses about what is and what is not in our food supply.
If you would like to voice your opinion and help to stop the genetic manipulation of our food supply, consider taking a few seconds and letting your voice be heard. Re-post this. Like it. Share it. Don't let well-meaning parents make the serious mistake of poisoning their children's health and future. It is a problem that will affect all of us, whether it is our children or the children of others. We will all pay the price of tolerating this sort of science.
Genetically Engineered Organic Baby Food?

,