Why consider a vegetarian diet plan?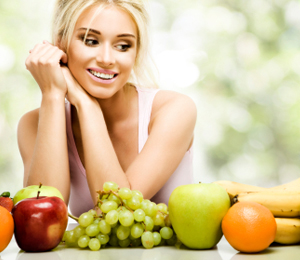 Here are some of the most obvious reasons to consider improving your eating lifestyle and the benefits of a plant-based/vegetarian lifestyle.
A plant-based vegetarian lifestyle:
Increases your energy level.
Reduces stress-producing chemical imbalances in your body.
Provides important enzymes that your body needs to build, repair, and maintain your healthy cells.
Allows your body to fully assimilate the nutrients in the foods you eat so that your body will not store it as fat.
Increases your mental alertness as a result of an increase in oxygen and vital nutrients that feed your brain.
Strengthens your immune system and its effectiveness to fight off sickness and disease.
Reduces the likelihood of chronic illnesses as your body's vital organs regain their health.
Allows your endocrine system (hormonal glands) to function properly as a result of getting the necessary nutrients and enzymes necessary to function properly.
Naturally calms you as your body rids itself of the toxins that affect your hormone levels.
Naturally reduces your weight because you will not need to eat as much to feel full (small amounts of LIVE foods vs. large amounts of dead processed foods).
Reduces environmental stress-related maladies like that of fatigue, headaches, and allergies.
Allows your body chemistry to balance itself which is key to your overall health, vitality and longevity.
Provides you a steady flow of uncooked fruits, nuts, grains, seeds, and vegetables which have 100% greater concentration of LIVE enzymes, minerals, and nutrients the totally feed your body what it needs to thrive.
Slows, stops, and/or can even reverse the aging process. As your vital organs regain their health, you will look, feel, and act younger.
Changing your eating habits can be difficult. If you want a healthier lifestyle in your future – one without diet/food-induced chronic illness, obesity, disease, and infirmity – the greatest way to see this happen is to change what you eat. The purpose of this website is to help you do this. If you want to get started in learning how to start changing your life for the better through eating healthier, start by subscribing to the Veggie Chronicles Newsletter. It couldn't be easier to get healthy! Start today!
Why a Vegetarian Lifestyle?

,