Why consider a vegetarian diet plan?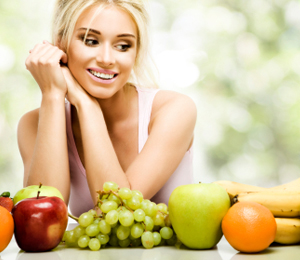 In years gone by, most of those who have been closest to me know that I have always loved to cook. Get me in a kitchen and I just sort of get lost in my own little world making up something that people love to eat. It's always been that way. Whether it was a casserole, grilled salmon, my mango thai BAR-B-Q'd chicken, or a tender juicy pineapple marinated steak perfectly seared with all the fixings – I was in my element and happy to be there!
Today, I still love to prepare food for people, but what I prepare for them is far better in taste and health benefits than any steak or other grilled masterpiece that I have ever made. The reason for it is that there has been a huge change in my lifestyle. I have gone from a full-on meat loving maniac to living and thriving from the benefits of a vegetarian diet plan. More accurately stated, I am speaking of a lifestyle of eating live foods over dead foods; life-giving foods over foods that promote chronic illness and premature death. 
I do not imagine that I need to tell you that the benefits of a vegetarian diet plan over a meat lovers diet plan far outweigh any concern over the loss of some idolized taste bud experience that your mouth could ever have. If you will give even the slightest effort towards learning the healthy alternatives to a diet of meats and processed foods, you will understand. I promise. Your mouth has not known, nor taste bud experienced what a live food diet can be like in your life.
Since my 'conversion' to a healthier way of life, I am often asked why in the world I would give up meat and all the other 'delicious' things that I used to eat, i.e. sugar-laden deserts that I was famous for making, dairy products, and animal meats. The answer was a simple one for me. My life depended on it. And here is a news flash for you. YOUR life also depends on what YOUR daily choices of food are. Do not think that you are immune to a diet that includes industrialized foods and an array of organic and inorganic chemicals, additives, and steroids. You are not.
If you're curious if there is any reason substantial enough for you to consider changing your lifestyle of eating, here are some of the most obvious reasons to consider the benefits of a vegetarian diet plan and that of making a commitment to transition to one. 
A vegetarian diet plan increases your energy level and reduces stress-producing chemical imbalances in your body.
A vegetarian diet plan provides important enzymes that your body needs to build, repair, and maintain your healthy cells.
A vegetarian diet plan allows your body to fully assimilate the nutrients in the foods you eat so that your body will not store it as fat.
A vegetarian diet plan increases your mental alertness as a result of an increase in oxygen and vital nutrients that feed your brain.
A vegetarian diet plan strengthens your immune system and its effectiveness to fight off sickness and disease.
A vegetarian diet plan reduces the likelihood of chronic illnesses as your body's vital organs regain their health and your endocrine system is made to function properly as a result of getting the necessary nutrients and enzymes it needs to function properly.
A vegetarian diet plan naturally calms you as your body rids itself of the toxins that affect your hormone levels.
A vegetarian diet plan naturally reduces your weight because you will not need to eat as much each meal.
A vegetarian diet plan reduces environmental stress-related maladies like that of fatigue, headaches, and allergies.
A vegetarian diet plan allows your body chemistry to balance and your endocrine system to correct itself which is key to your overall health, vitality and longevity.
A vegetarian diet plan of uncooked fruits, nuts, grains, seeds, and vegetables has as much as a 60% greater concentration of live nutrients, thus reducing your need to eat large quantities of food to satisfied your hunger.
A vegetarian diet plan slows, stops, and/or can even reverse the aging process. As your vital organs regain their health, you will look, feel, and act younger.
While changing your eating habits can be difficult, if you want a healthier lifestyle in your future – one without chronic illness, obesity, disease, and infirmity – the greatest way to see this happen is to change your diet. Eating healthy is something that you choose to do on a daily basis. A healthy diet does not have to be a boring diet either. Your taste buds will quickly learn the joy of eating fresh vegetables, fruits, legumes, grains, seeds, and nuts. Eating healthy is a lifestyle that is not driven by appetites or cravings or convenience. It is a transitional lifestyle that strengthens one's conviction that "you are what you eat".  Simply put, there is no pleasure great enough in life that is worth losing your health and vitality over.
A Vegetarian Diet Plan?

,

9.0

out of

10

based on

1

rating
THINGS TO REMEMBER

America's National Institute of Health predicts that spending on all cancer treatment will rise to between $158 and $207 billion by 2020. Why is it that in Brazil you can buy about $20.00 of fruit from the native Paw Paw tree which is widely known to block ATP production reducing the voltage of the cancer cell to the point it falls apart, i.e. apoptosis or programmed cell death?